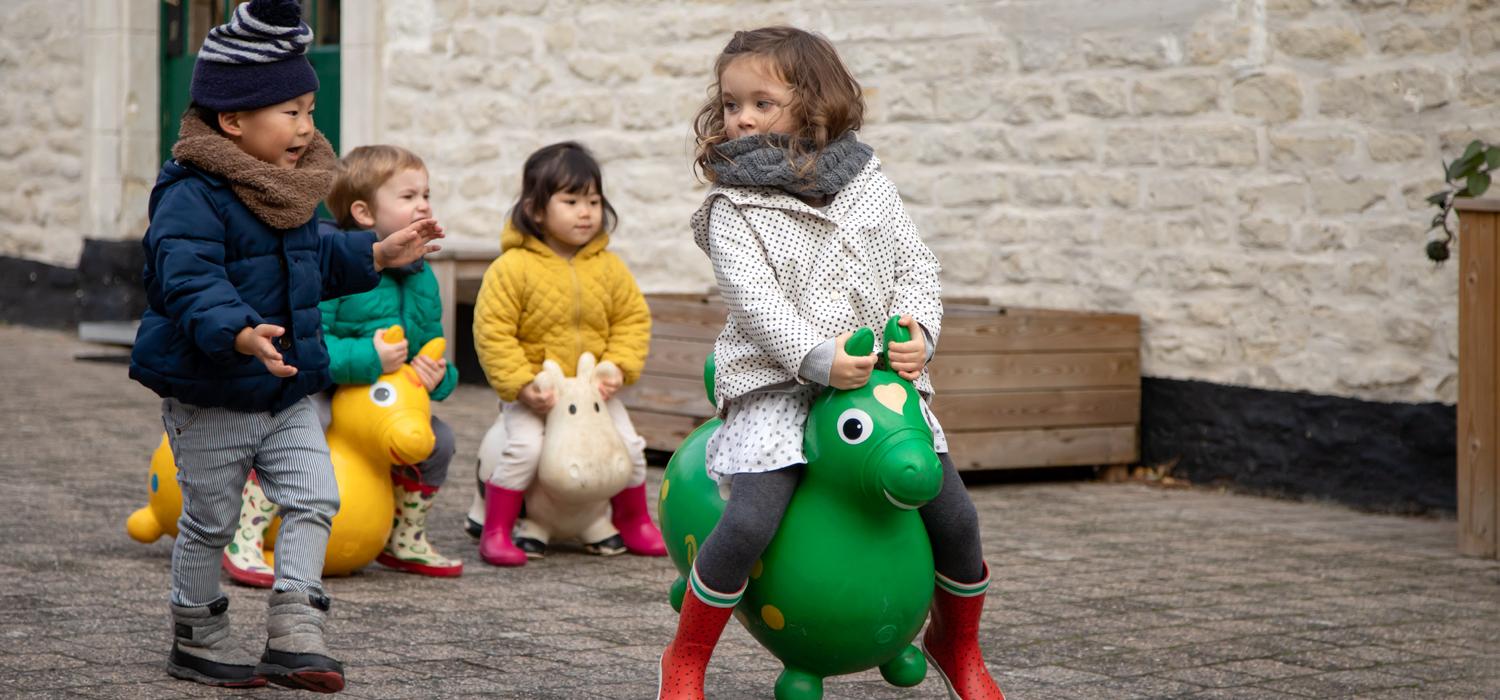 The After School Hour (ASH) Programme is available to all students of the 
Toddler Community, Children's Houses and Primary Programmes.
The programme is on-site at every location and available 5 days per week.
Families can pre-book the required days.
On Wednesdays, After School Hours starts at midday, and on the other days of the week it takes place from 15.00 onwards.
At the Tervuren locations (Rotselaerlaan and 'Savoorke'), and in Woluwe ('Hof Kleinenberg') After School Hours is available until 18.00hrs.
At the 'Hof ten Berg' location, children can stay until 18.30hrs.
A quality programme is provided
every day of the week

Trained adults – who sometimes also
fulfill other positions within one of our
centers – are responsible for the
effective running of the
After School Hour Programmes.

Depending upon the age and capacities
of the children present, a playful
and constructive programme is offered.

This programme can range from:

- Gross motor activities, such as football, basketball, circus acts,
- Free play,
- A multitude of art activities,
- Board games,
- Music appreciation,
- Language activities,
- Quietly reading a nice story together.




The school gardens make up an important part of the environment in the After School Hours Programme. As much as possible and weather allowing, the various activities take place outdoors, also making full use of the playground equipment and nature itself.