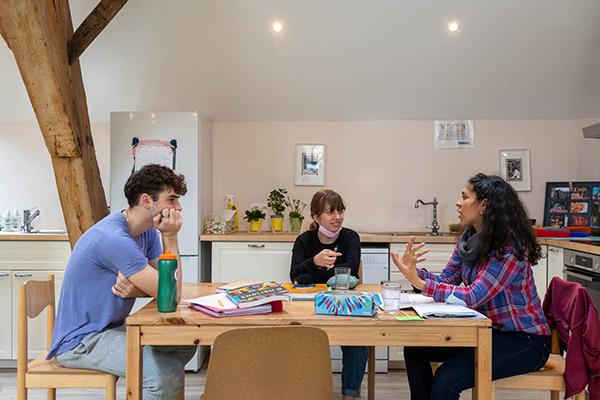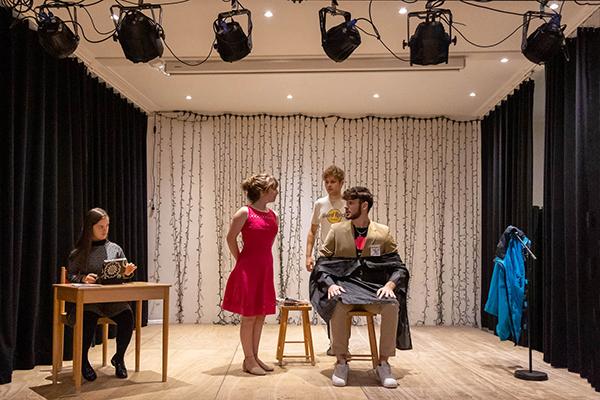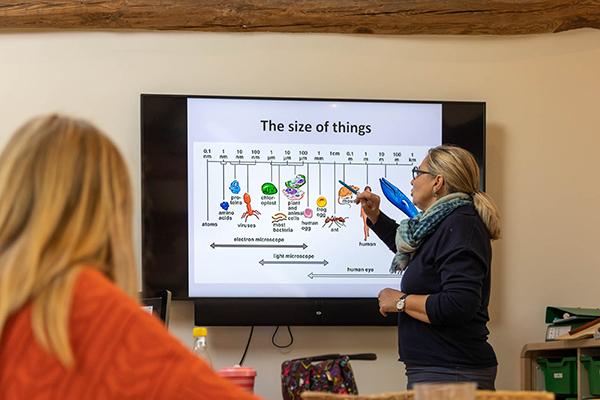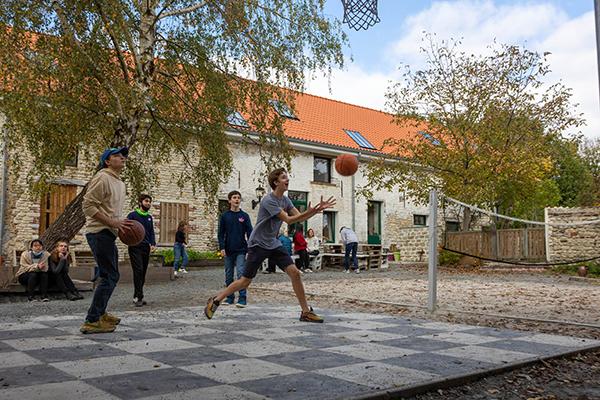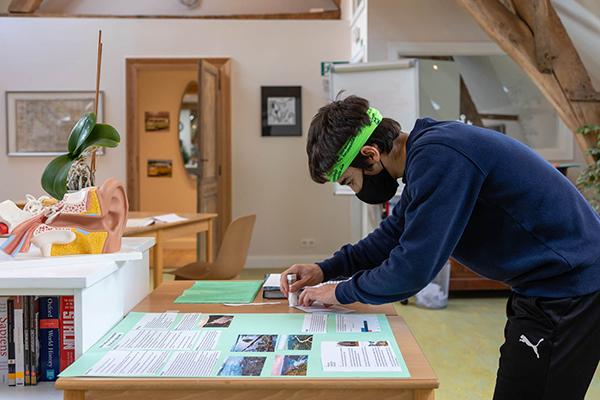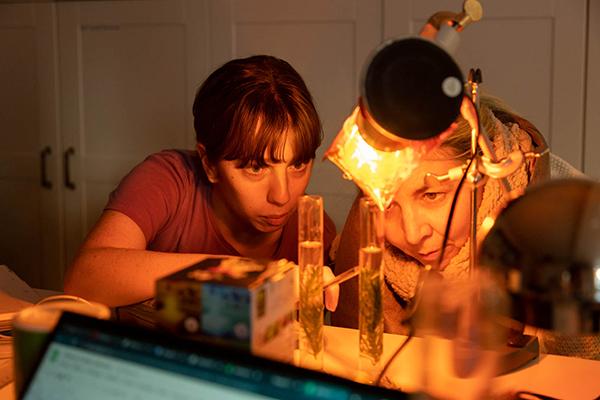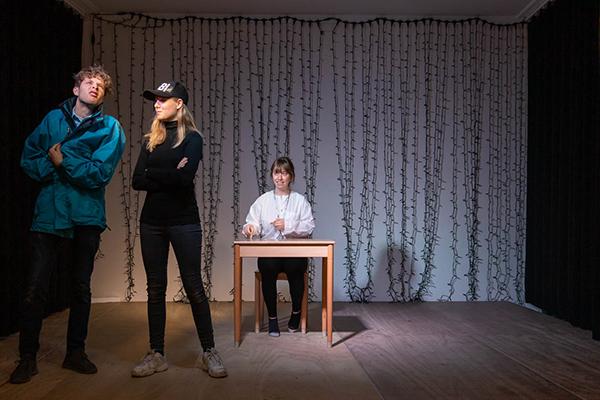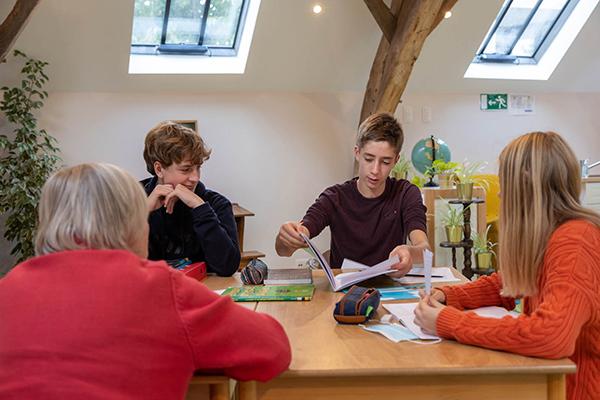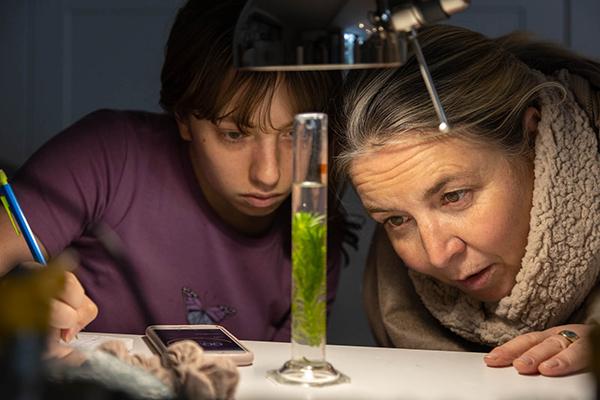 Authorised IB World School
On this page: International Baccalaureate Diploma Programme (IB-DP)
Would you like to read more about IB Middle Years Programme: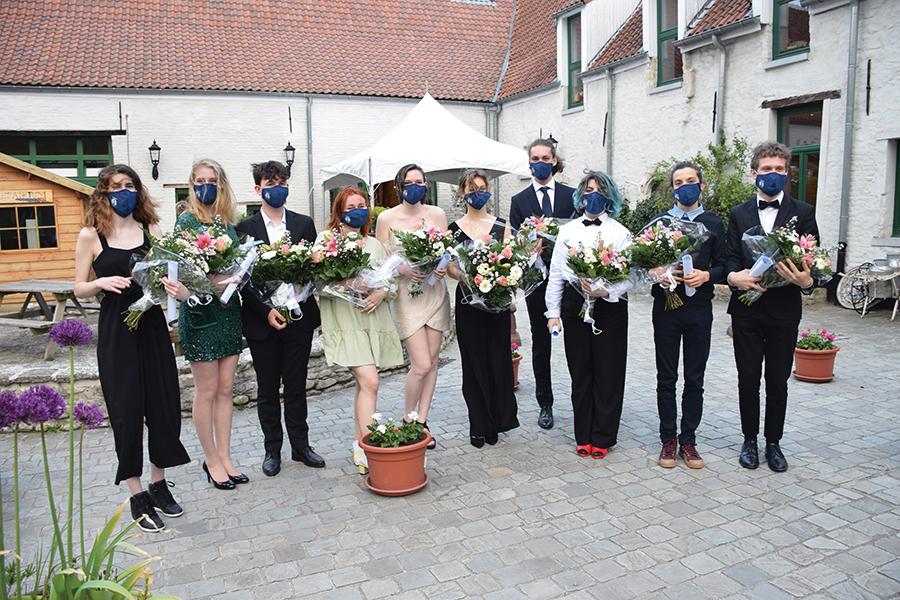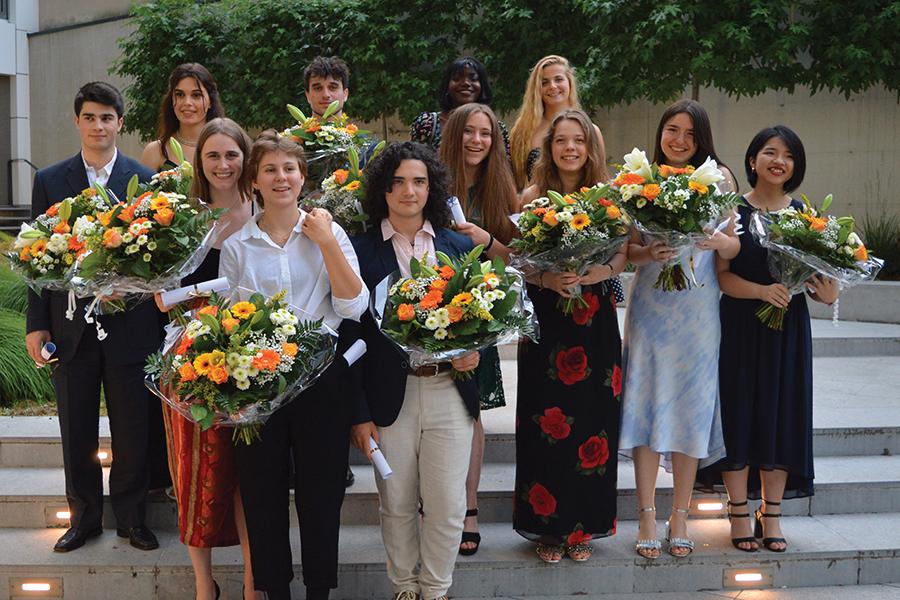 The IB Diploma Programme (IB-DP)
After graduating at MYP level in Year 5, the student can continue and enter the Diploma Programme.
After graduating at MYP level in Year 5, the student can continue and enter the Diploma Programme. This is the senior section of secondary education, for students aged 16 and up. These are called Year 6 and 7 in IB terminology or year 11 and 12 in British Curriculum terminology and grants entry to university!
We find that secondary students thrive well in small-scale educational set-ups.


Our vision is to assist children in their development to become independent and self-thinking individuals who work to create a better world for themselves and others. This can only be put into practise when students are not a number in a large group, but an important collaborator in smaller group settings. In addition to the lessons, students will receive individualised monitoring and work within a reciprocal relationship with the teachers. Thus allowing them to mature without stress. They can use all the energy to develop themselves and help others in the group.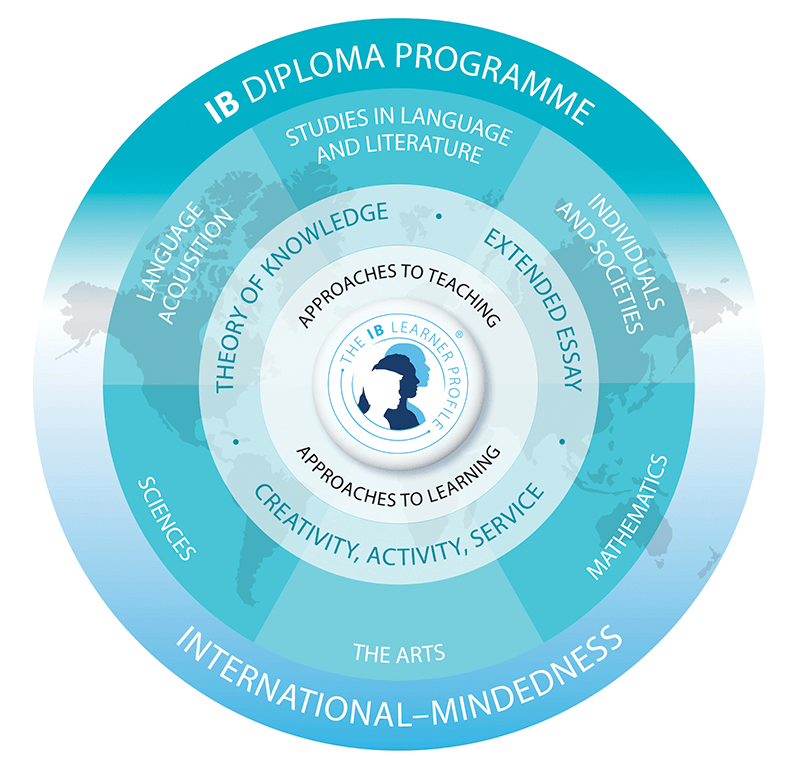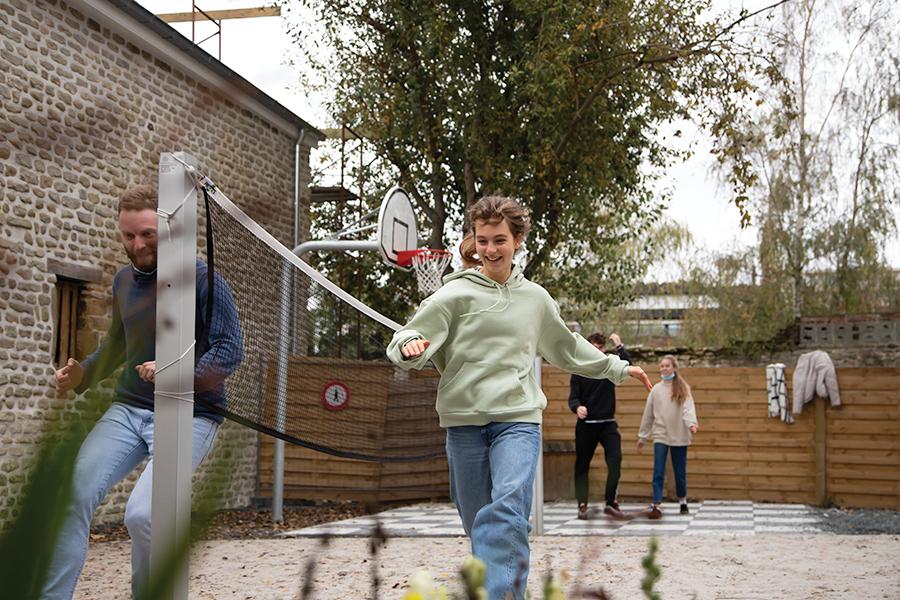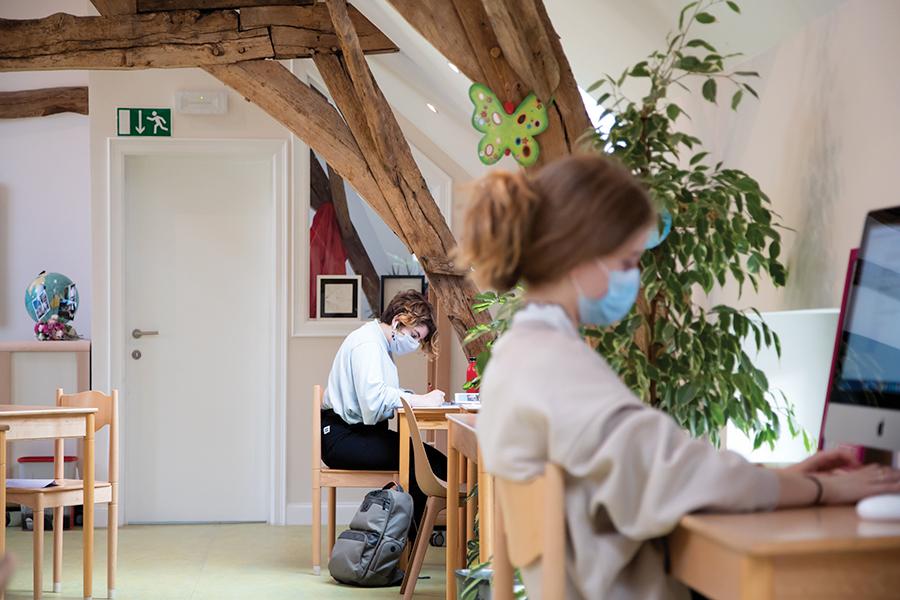 Beautiful and aesthetic surroundings assist in the learning process.


A classroom does not need to be a square box with nothing more than an interactive whiteboard, tables, chairs and some posters. Beautiful surroundings give energy. Energy is what Diploma students need since they have two years of serious work ahead of them. The Diploma Programme students are situated in a large, recently renovated farmhouse and have at their disposal:
Large open style classroom setting
IT equipment: the newest fleet of iMac technology
Nature, fields and gardens
Space for outdoor games and sports
Library
Science Lab
Kitchens and catering materials

And multi-functional spaces with:
Visual arts section: Easels, paint, clay, oven, pottery wheel, and much more
Performing arts area with a stage, microphones, light, sound and costumes
Teaching and mentoring space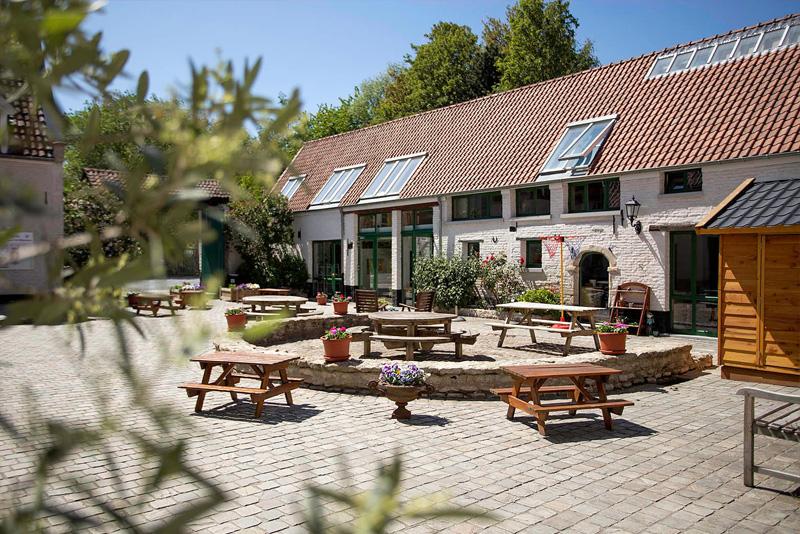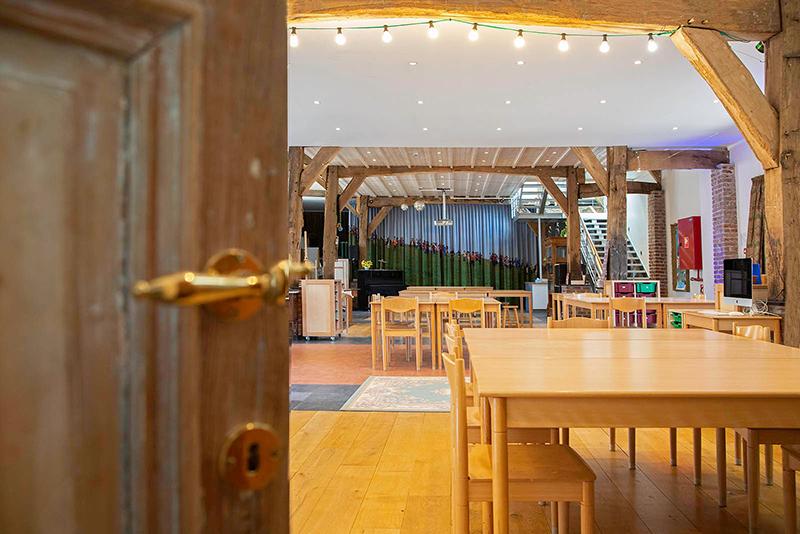 Studies in language and literature
French or English In the language and literature course students will learn about the complex and dynamic nature of language and explore both its practical and aesthetic dimensions. They will explore the crucial role language plays in communication, reflecting experience and shaping the world. Students will also learn about their own roles as producers of language and develop their productive skills. Throughout the course, students will explore the various ways in which language choices, text types, literary forms and contextual elements all effect meaning. Through close analysis of various text types and literary forms, students will consider their own interpretations, as well as the critical perspectives of others, to explore how such positions are shaped by cultural belief systems and to negotiate meanings for texts. Students will engage in activities that involve them in the process of production and help shape their critical awareness of how texts and their associated visual and audio elements work together to influence the audience/reader and how audiences/readers open up the possibilities of texts. With its focus on a wide variety of communicative acts, the course is meant to develop sensitivity to the foundational nature, and pervasive influence, of language in the world at large.
Language acquisition: English, French, or Dutch
Language acquisition courses are designed for students with previous knowledge of the language. The language of choice can be studied at either Higher Level or Standard Level.
The language acquisition courses aim at:
Developing international-mindedness through the study of languages, cultures, and ideas and issues of global significance.
Enabling students to communicate in the language they have studied in a range of contexts and for a variety of purposes.
Encouraging, through the study of texts and through social interaction, an awareness and appreciation of a variety of perspectives of people from diverse cultures.
Developing students' understanding of the relationship between the languages and cultures with which they are familiar.
Developing students' awareness of the importance of language in relation to other areas of knowledge.
Providing students, through language learning and the process of inquiry, with opportunities for intellectual engagement and the development of critical- and creative-thinking skills.
Providing students with a basis for further study, work and leisure through the use of an additional language.
Fostering curiosity, creativity and a lifelong enjoyment of language learning.

Individuals and societies: Business management
The business management course is designed to develop students' knowledge and understanding of business management theories, as well as their ability to apply a range of tools and techniques. Students learn to analyse, discuss and evaluate business activities at local, national and international levels. The course covers a range of organizations from all sectors, as well as the socio-cultural and economic contexts in which those organizations operate.
The course covers the key characteristics of business organization and environment and the business functions of human resource management, finance and accounts, marketing and operations management. Links between the topics are central to the course. Through the exploration of six underpinning concepts (change, culture, ethics, globalization, innovation and strategy), the course allows students to develop a holistic understanding of today's complex and dynamic business environment. The conceptual learning is firmly anchored in business management theories, tools and techniques and placed in the context of real world examples and case studies. The course encourages the appreciation of ethical concerns at both a local and global level. It aims to develop relevant and transferable skills, including the ability to: think critically; make ethically sound and well-informed decisions; appreciate the pace, nature and significance of change; think strategically; and undertake long term planning, analysis and evaluation. The course also develops subject-specific skills, such as financial analysis.
The IB Diploma is an accepted and highly accredited entry diploma to universities worldwide.
A student who earns this diploma is more likely to attend and excel at a leading university.
For more information:
There are several ways to find out more about the Diploma Programme:
Please do not hesitate to contact us for more information and request a copy of the Diploma Programme Handbook.
Please phone +32 (0)2-721-2111 and ask for a guided tour.
Visit the website of the International Baccalaureate: www.ibo.org/programmes/diploma-programme
Come to one of the Information Sessions.

Regular information evenings are held for families to become knowledgeable on the Diploma Programme so that informed decisions can be made on the type of senior secondary education that suits their child.
Families with children of all ages are welcome.
Sciences: Physics or Biology
Physics
Physics is the most fundamental of the experimental sciences, as it seeks to explain the universe itself, from the very smallest particles, which may be truly fundamental—to the vast distances between galaxies.
The Physics programme is designed for study at both Higher and Standard Levels. The physics course offers theory and experiments for all students. These should compliment one another naturally, as they do in the wider scientific community. The students develop traditional practical skills and techniques and to increase facility in the use of mathematics, which is the language of physics. It allows the students to develop interpersonal skills, and information and communication technology skills. These are essential in modern scientific endeavor and are important file-enhancing, transferable skills in their own right.
Biology
The Biology programme is designed for study at both Higher and Standard Levels. At Higher Level there is a requirement to have studied Biology in Middle Years Programme or an equivalent for newly joining students. It is possible to join Biology at Standard Level with little prior study of the subject. Enjoyment of this course will be enhanced if students have a natural curiosity about the living world and a desire to seek answers to open-ended questions in an international context. Students will be expected to express themselves through both traditional and technological media.
The Biology course promotes an understanding of the issues of modern Biology through discussion, laboratory investigations and the Group 4 project. Students' work includes internally assessed investigations throughout the year.
Mathematics:
Within the IB curriculum all students take mathematics. The two courses offered at the International Montessori School are 'Mathematics: Applications and Interpretation', the base programme and 'Mathematics: Analysis and Approaches', a more advanced programme. Both courses are taught in Standard Level. The curricula of both courses cover five topics and within these topics there are sub-topics. The five topics are:
Number and algebra
Functions
Geometry and trigonometry
Probability and statistics
Calculus

Each topic has a common core to both Mathematics courses, but is covered in more or less depth.
Mathematics: Analysis and approaches
This course recognizes the need for analytical expertise in a world where innovation is increasingly dependent on a deep understanding of mathematics. This course includes topics that are both traditionally part of a pre-university mathematics course (for example, functions, trigonometry, calculus) as well as topics that are amenable to investigation, conjecture and proof, for instance the study of sequences and series.
The course allows the use of technology, as fluency in relevant mathematical software and hand-held technology is important regardless of choice of course. However, Mathematics: analysis and approaches has a strong emphasis on the ability to construct, communicate and justify correct mathematical arguments. Students who choose Mathematics: analysis and approaches should be comfortable in the manipulation of algebraic expressions and enjoy the recognition of patterns and understand the mathematical generalization of these patterns.
Mathematics: Applications and interpretation
This course recognizes the increasing role that mathematics and technology play in a diverse range of fields in a data-rich world. As such, it emphasizes the meaning of mathematics in context by focusing on topics that are often used as applications or in mathematical modelling. To give this understanding a firm base, this course also includes topics that are traditionally part of a pre-university mathematics course such as calculus and statistics.
The course makes extensive use of technology to allow students to explore and construct mathematical models. It will develop mathematical thinking, often in the context of a practical problem and using technology to justify conjectures. Students who choose Mathematics: applications and interpretation should enjoy seeing mathematics used in real-world contexts and to solve real-world problems.
The arts: Visual arts or Theatre
Visual arts
The Visual arts programme is designed for study at both Higher and Standard Levels. The IB Diploma Programme visual arts course encourages students to challenge their own creative and cultural expectations and boundaries. It is a thought-provoking course in which students develop analytical skills in problem-solving and diverse thinking with an open mind. During this course students practice their skills to become confident art-makers.
Visual arts is for students who want to explore the visual arts within and across a variety of local, regional, national and intercultural contexts. Through inquiry, investigation, reflection and creative application, the students will develop an appreciation for the expressive and aesthetic diversity in the world around them, becoming critically informed makers and consumers of visual culture.
Theatre
The Theatre programme is designed for study at both Higher and Standard level. Students taking this unit are interested in developing an understanding of the nature of theatre through the combination of practical and theoretical approaches with plenty of exploration, experimentation and research. The IB Theatre programme encourages students to study theatre originating from different cultures. As well as gaining skills and knowledge of mainstream European and Western theatrical traditions, students will explore and learn about other notions of staging and performance from around the world. The theatre component covers at Standard level and Higher level are the same, however the assignments given are different for both levels.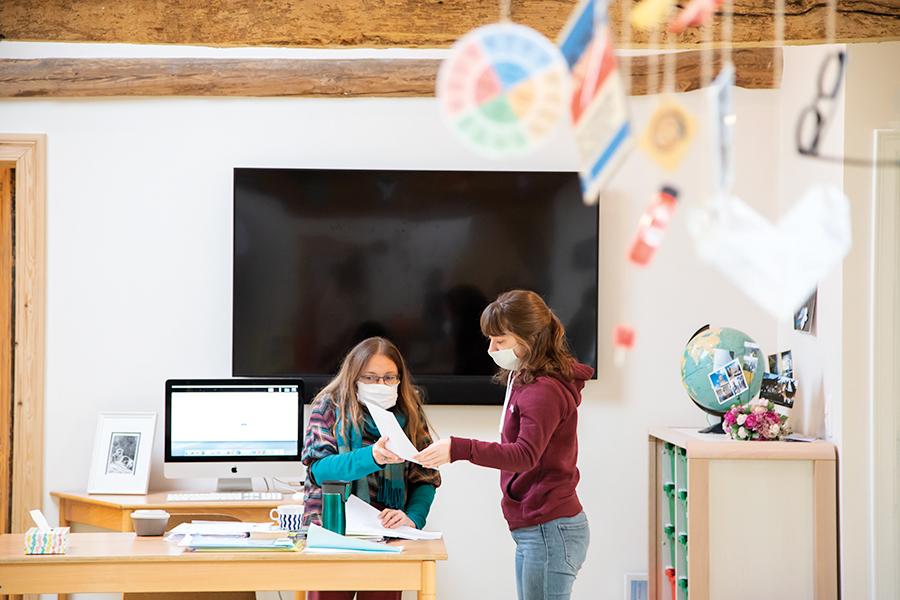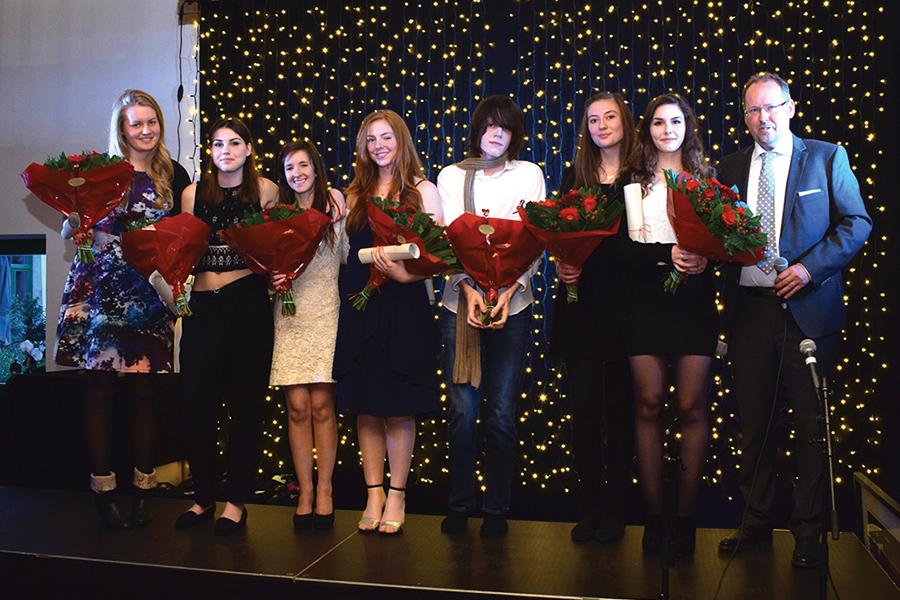 IB Diploma Programme (IB-MYP)
For teenagers aged 11 to 16 years old