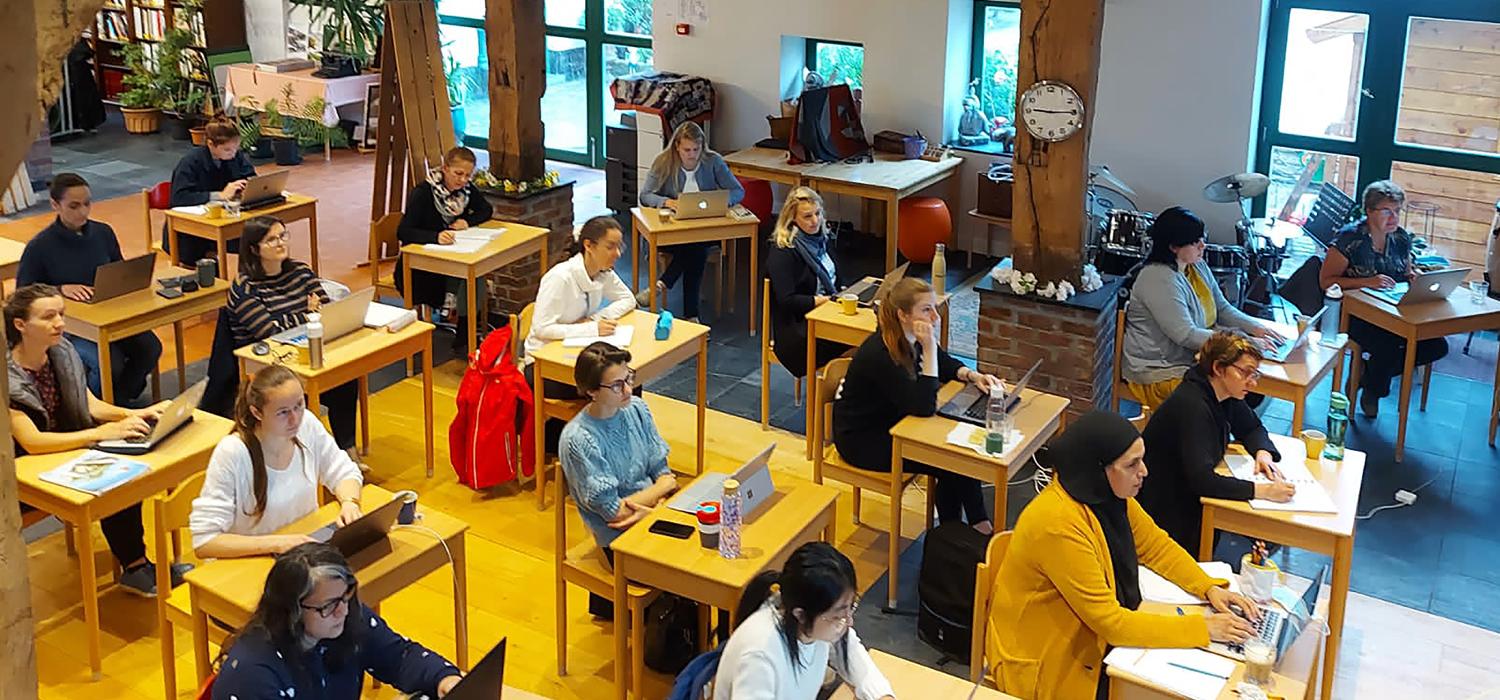 Montessori Teacher Training
Becoming a Montessori Guide involves a multitude of aspects. First of all, one needs to be convinced of the fact that every child is different and deserves an individualised approach. Secondly, one must learn that by giving age-appropriate independence along with setting logical limits, children can develop to their utmost potential!
Central to the training of a Montessori Guide is the preparation of oneself. This involves the unlearning of traditional teaching methods so that more successful and efficient teaching environments can be created. These environments recognise children's innate modes of learning. Additionally, during the training, the teacher is presented with the fully integrated curriculum that stimulates the development of all aspects of the child's personality. Montessori Guide's learn every detail of the complete age range in which they are specialised, thereby being able to become flexible and adaptable to the developmental level of each child.
The Montessori Teacher Training usually takes place internationally. The trainee finds themselves in another culture and looks at life from a different point of view. This open-mindedness assists in learning to see the world from a child's point of view. Trainees are helped to see children for whom they really are and simultaneously they receive very practical information, graduating with ingrained knowledge on the curriculum and strategies to help children develop skills needed for the future.
Montessori Teacher Training is available at Training Centres around the world – including here in Brussels – that are associated with the 'Association Montessori International', in short, AMI. AMI Diploma Courses take place in various formats: over the space of one year (full-time); over two/three consecutive summers; or modular, taking place over multiple school holidays and occasionally including online lectures. The AMI Diploma Course involves a rigorous and in-depth series of lectures, seminar discussions, theory study, preparation of materials and curriculum documents and required hours of observations and guided practice teaching (number of hours varying by age range).
Depending on the specific age range, the Montessori Teacher Training Lectures cover many subject areas, including: Montessori Pedagogy and Philosophy, principles and practices applied to each age range, Neuropsychiatry, Anatomy and Physiology, Nutrition and Hygiene, Language and Literacy, Cultural areas (art, music, spiritual development), the Sciences, Arithmetic and Geometry, Development of Movement, Sensorial, Practical Life, Geography and History, and of course, child observation and guided practice with the Montessori material.
Once the AMI Diploma is obtained, teachers join a global network of passionate and skilled professionals who actively endeavour to guide each child that comes into their prepared environment by following their specific developmental needs, allowing the child to reach their full potential.
In order to be admitted in to the Teacher Training Diploma Course, prospective students need to have obtained a bachelors degree. Potential applicants can then choose the specific age range they would like to specialise in, including:
Assistants to Infancy: 0 to 3 age range
Children's House: 
3 to 6 age range
Primary: 
6 to 12 age range
Adolescents: 12 to 18 age range

For more information about AMI Diploma Courses offered at the International Montessori Training Centre here at our school in Brussels, please get in touch with us.
For more information about current and upcoming AMI Courses around the world, please visit the AMI website at: montessori-ami.org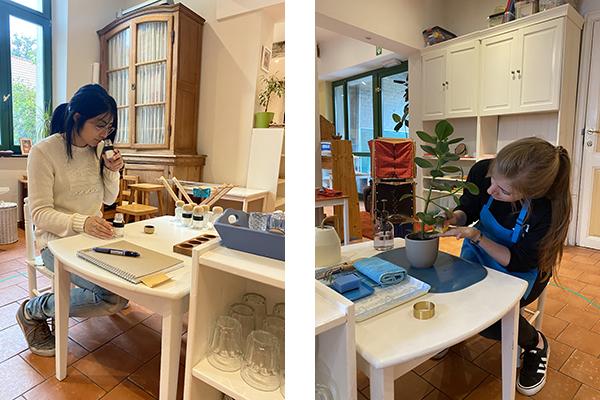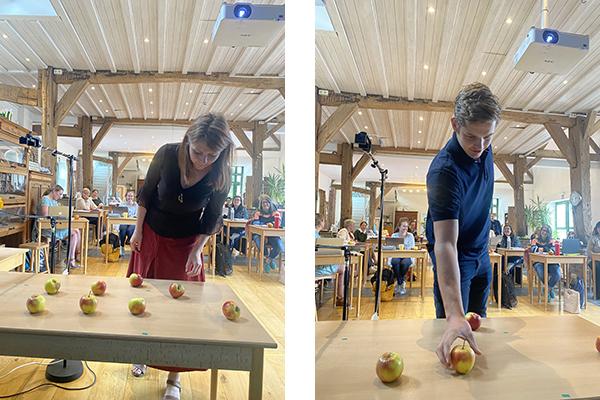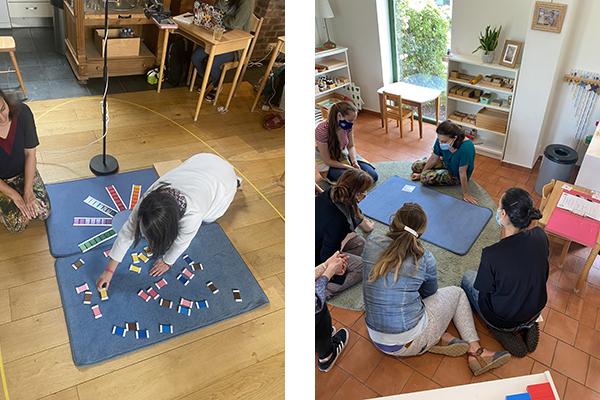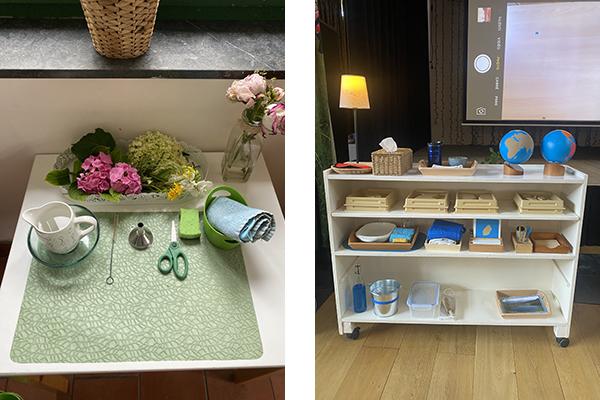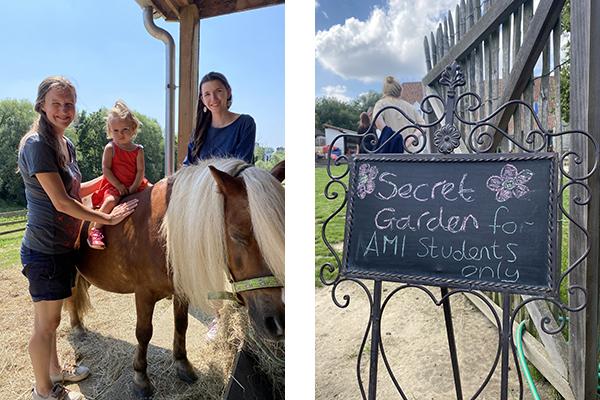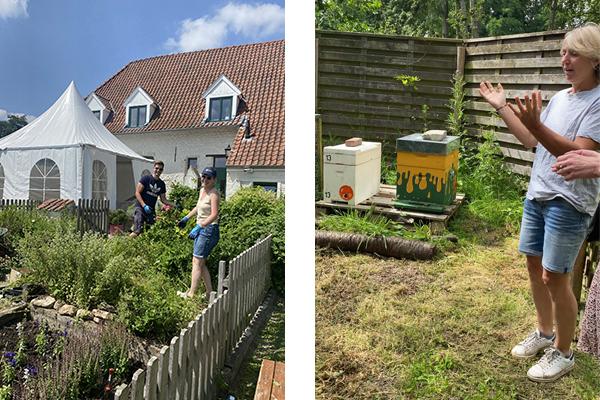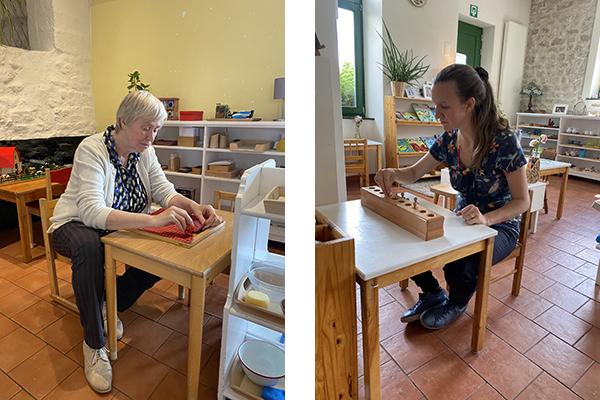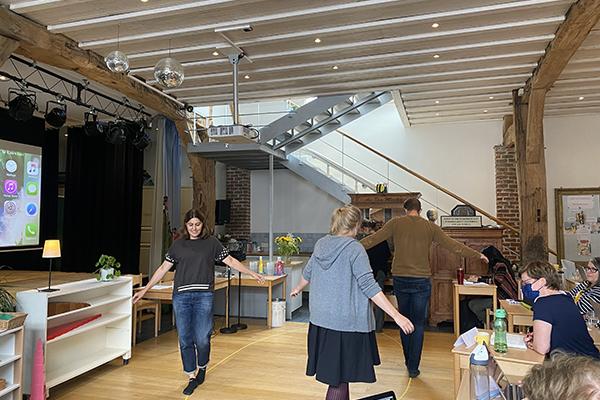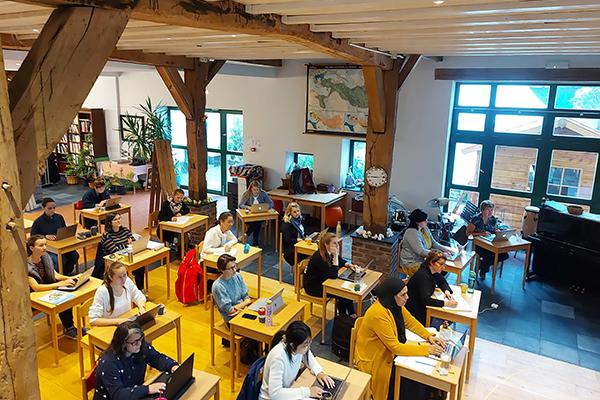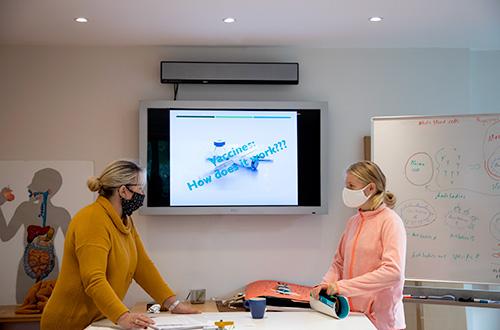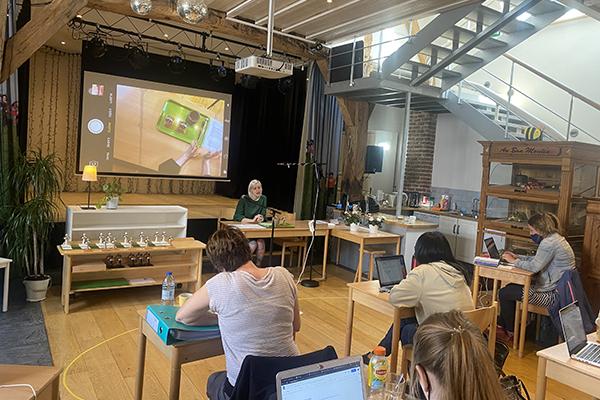 International Baccalaureate Training
The IB organisation provides workshops for the MYP and DP level on all subjects. Teachers who work in the MYP and DP have different education backgrounds such as a Bachelors in teaching, Montessori training, Bachelors in specific subjects, Masters in specific subjects and PhD. The International Baccalaureate follows this up with an international network of trainings. Our teaching staff attends several IB training workshops a year. These training courses take place internationally with our staff attending sessions in Moscow, London, Berlin, Madrid and Basel, to name a few. Additionally the IB also organises workshops for Coordinators and Administrators, thus keeping everyone well informed!
These workshop sessions allow our teachers to connect with educators from around the world and who share the same IB subject matter. These networks allow our faculty to share resources, discuss subject content and to stay up to date with what is happening in the educational world at large. The IB also provides a support website from which each subject teacher can download materials.

More information: www.ibo.org