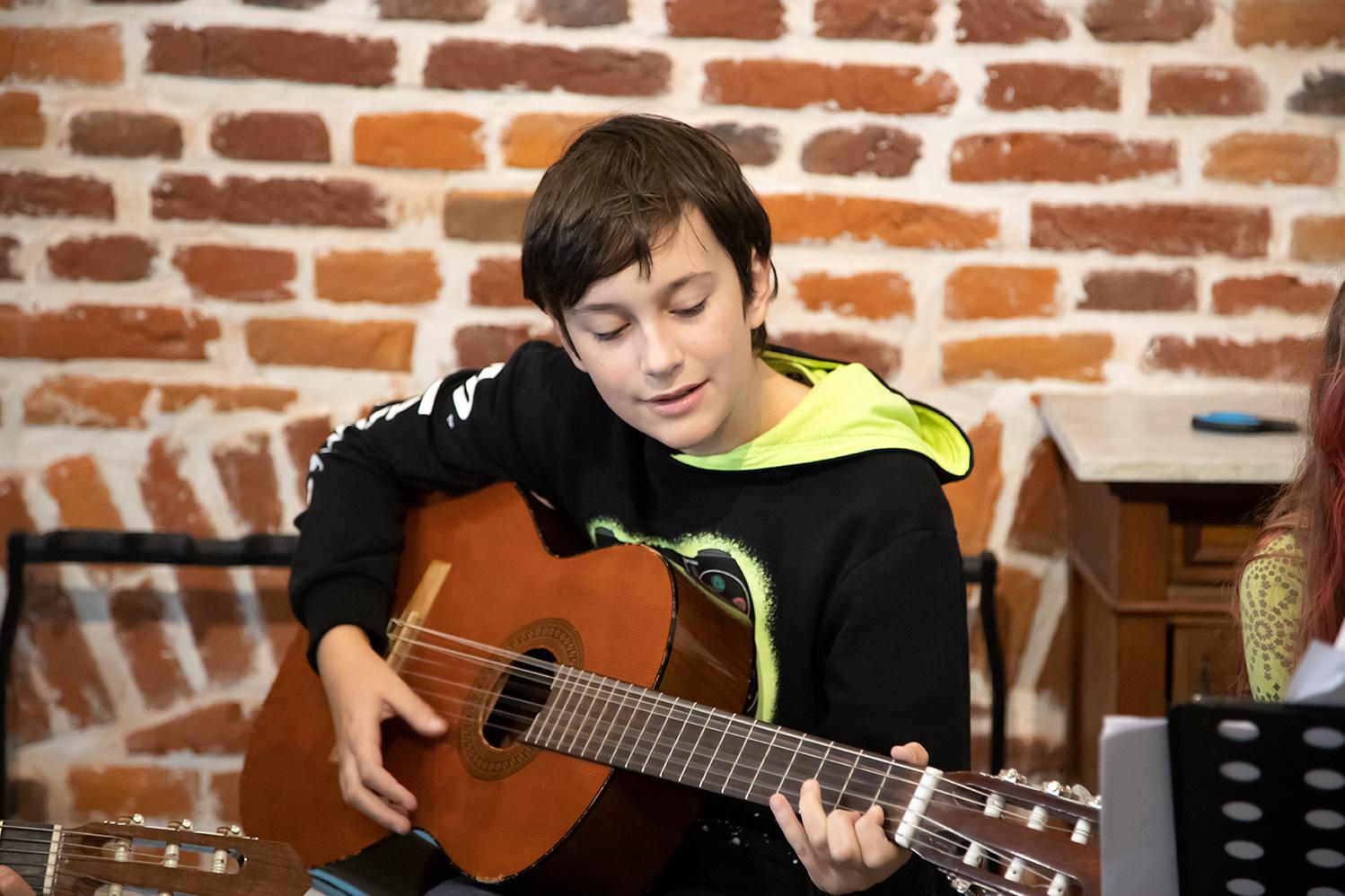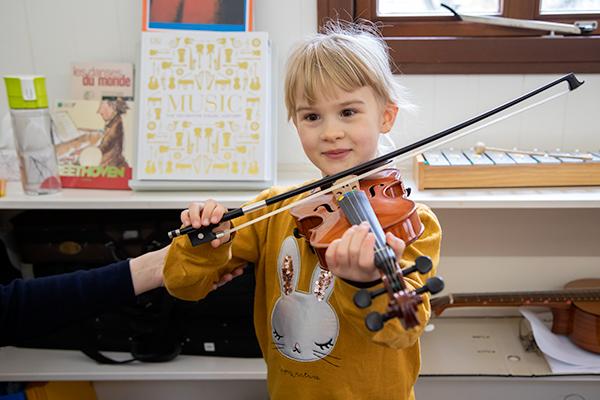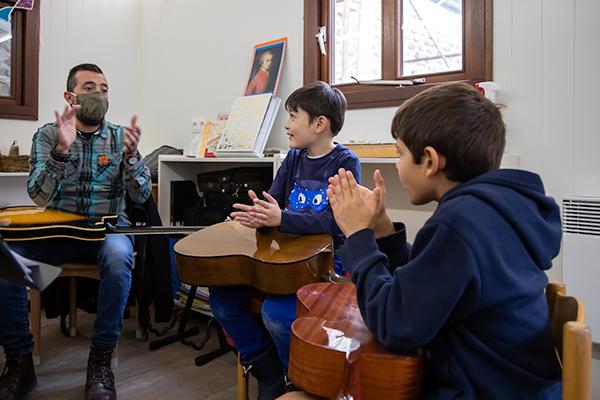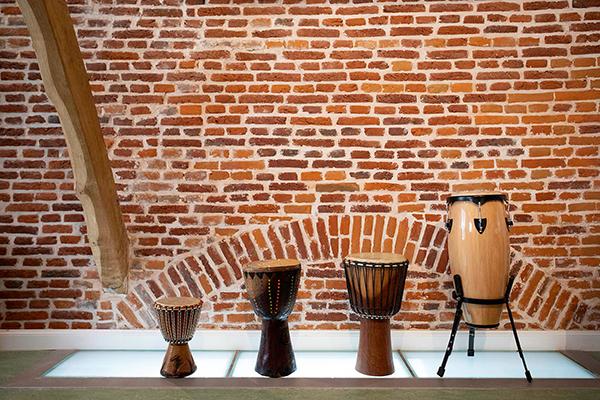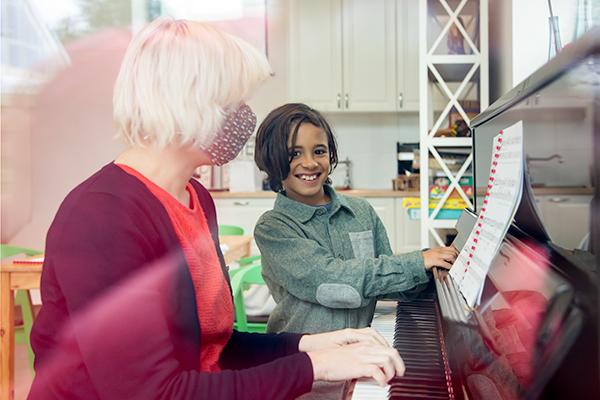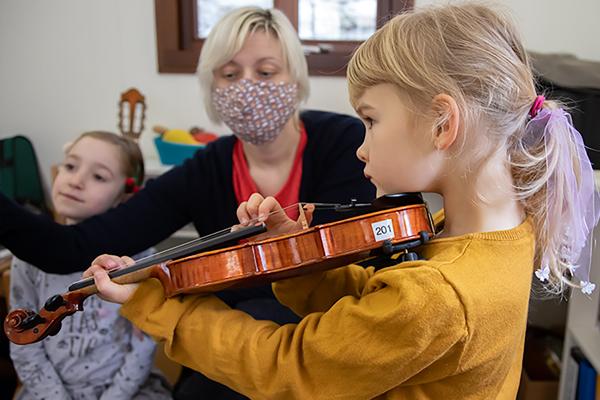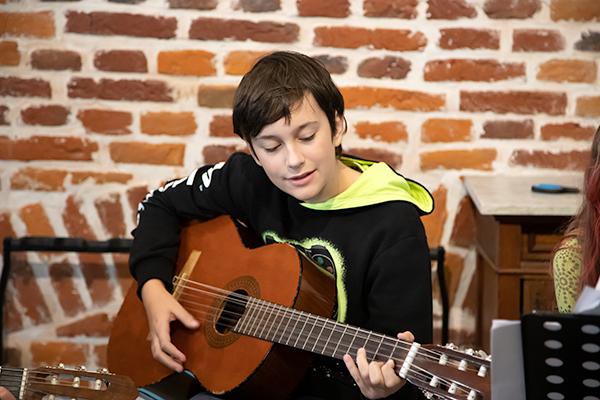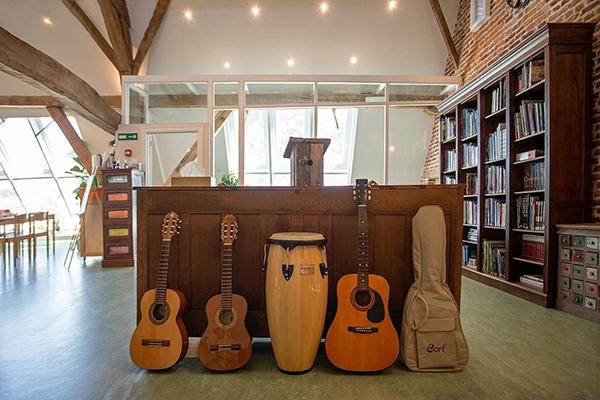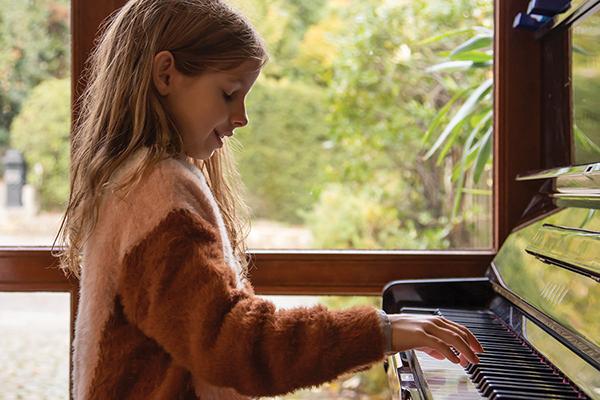 Music at the International Montessori School
Music is as important as any other academic subject! Children develop a variety of skills and competencies through playing an instrument and participating in a myriad of music activities.

Due to the importance of the development of all 8 Intelligences, and the effect that they have on each other, we dedicate time and attention to each strand. Therefore, every child can learn to play an instrument from the age of three onwards.
Attention is given to all aspects of music:
Rhythm | Pitch | Melody | Composition
Music notation | Performance skills | Listening skills
Collaboration and Music History:
studying composers, style, genre,
cultural differences, and the effect on society.

Children's Houses
Children's House children can follow instrumental instruction of the violin with the violin specialist from age three onwards. Violins come in different sizes, with the smallest being size 1/32. This makes it possible for the young child to become acquainted with an instrument their own size. Piano can be taken from age five onwards as this ensures the hands are big enough for the keys.

The music sessions include:
• Introduction to the instrument,
• Fine motor skills through handling of the musical instrument,
• Learning to read notes in relation to the strings/position/keys,
• Rhythm and melody, • How to work together, play together,
• Practise listening to others,
• How to perform in 'public'.

Children take their sheet music home to practice. Families can get involved and have scheduled music enjoyment sessions at home. Violins can be purchased privately or rented from school.

Primary
Every student receives music lessons from one of the specialist music teachers. Depending on their focus instrument, repertoire, and performance preparations, children go individually or in small groups to the teacher. During these lessons, the students receive instrument instruction together with other activities such as music theory, listening and composing.

The choices available to the child are:

1) Violin:
Instrumental instruction with the specialist teacher as described under Children's House. Violins can be purchased privately or rented from school. We have all sizes available!

2) Piano:
Instruction offering an in-depth approach in learning to play the piano and many components such as: music theory, study of different composers, listening activities and percussion accompaniment. Children receive compositions that are ideally also practiced at home on a piano or keyboard.

3) Guitar:
The children bring their own guitar to school. They receive individual and groups lessons depending on the child and the happenings planned. The student musicians become an important part of the performances for/by other children in the school, and in the annual theatre productions.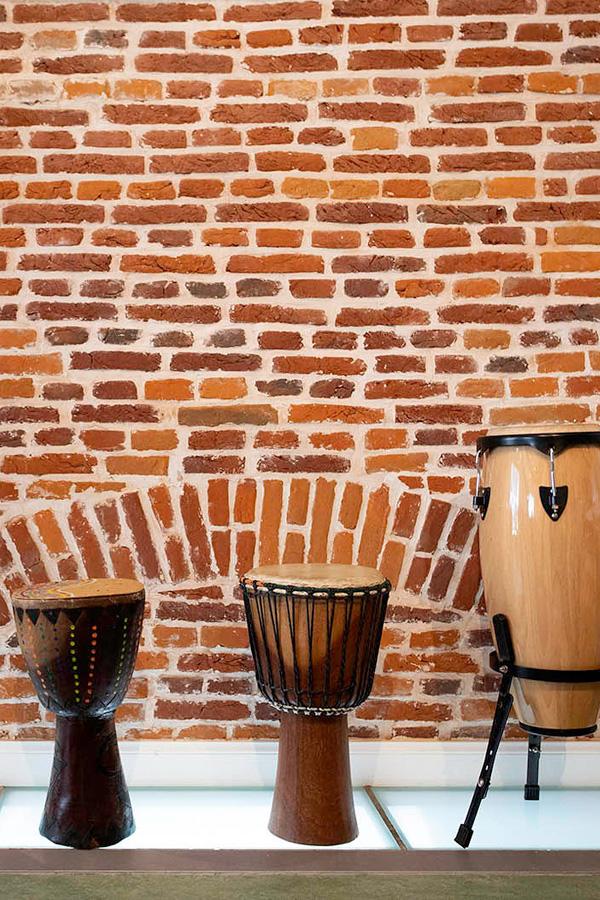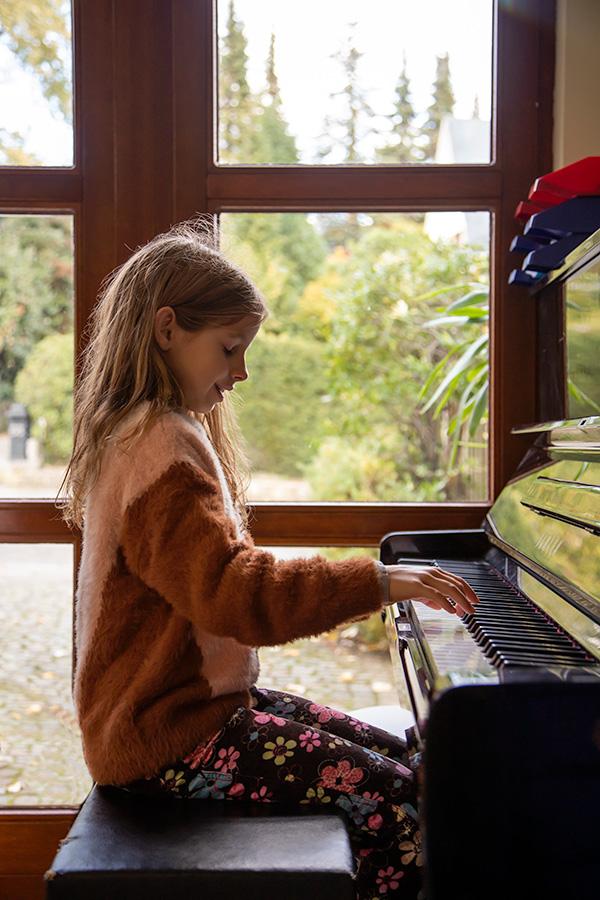 Secondary
Middle Years Programme:
In the Secondary section, children advance well in their musical skills. They choose an instrument on a school year basis, and can interchange during their time at Montessori. They can choose to play violin, piano or guitar. Students usually practice in small groups and combine in different group settings to come up with surprising results.

Music theory is included in the sessions and stage planning and performance is part of the teamwork. Shows and theatre productions are a lively component of the Arts and regularly the music and the productions come together to create the most beautiful performances.

Diploma Programme:
The Diploma Programme students are very involved with their exam subjects, core elements, and related reports and internal assessments. Students who find time and are interested are able to continue their musical instrument lessons. The musical arts provide a good balance together with the other academic subjects.